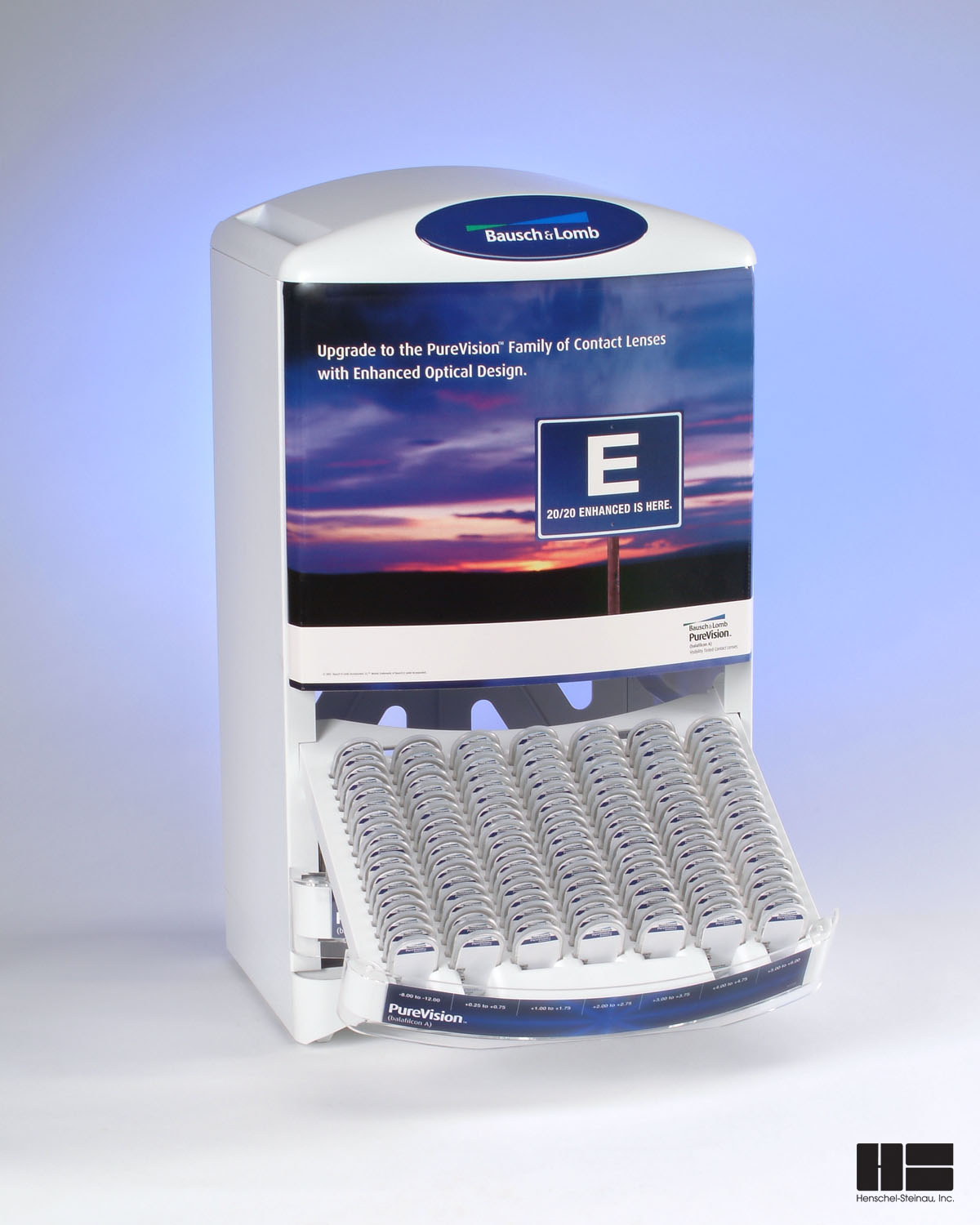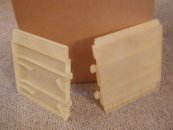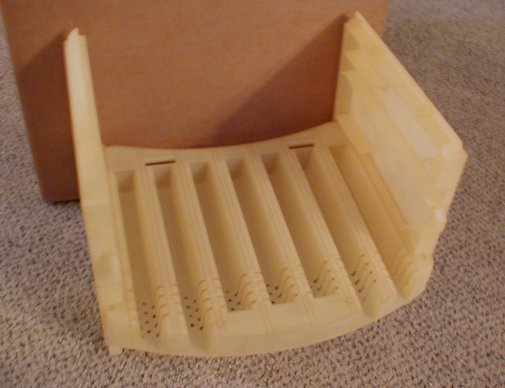 Bausch & Lomb Purevision Contact Lens Display
Photo Courtesy of Henschel-Steinau, Inc.
This product was designed by using Solidworks Software.
See an animation of the product as it was developed.









Sla models were build to test the design before committing to production tooling. To the left are sla models of the tray and side panels.